This event is sold out. If you'd like to be added to the waitlist, please contact Laura Dannerbeck at

[email protected]

 or call her at (415) 250-9206.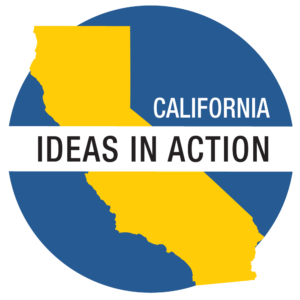 You are invited to attend PRI's 5th Annual
"California Ideas in Action" Sacramento Conference
"Launching an Urban Comeback in California"
Featuring Keynote Speaker


Keith Knopf
President and Chief Executive Officer
The Raley's Companies
And closing remarks by
Michael Shellenberger
National bestselling author of San Fransicko
Moderated by


Steven Greenhut
PRI's Free Cities Center and
R Street Institute Western Region Director
Wednesday, February 15, 2023
The Sutter Club
California Room
1220 9th Street
Sacramento, CA 95814
Doors Open:  11:30 AM
Luncheon and Keynote Speaker:  Noon
Panel Discussions:  1:15 to 4:30 PM
Turn on any newscast, and you'll undoubtedly see a story about the problems plaguing California's cities – including lack of economic opportunity, failing schools, out-of-control crime, rampant homelessness, reduced access to health care, and unaffordable housing.  Policymakers typically address these and other urban problems in a piecemeal fashion, failing to understand what make great cities thrive and ignoring the big reforms required to restore our urban centers as livable communities again.
The fifth annual PRI "California Ideas in Action" conference will explore market-based ideas to launch an urban comeback in our state, based upon the work of PRI's new Free Cities Center – which cultivates innovative ideas to improve urban life based around freedom and property rights.  Policy experts, elected officials and those on the front lines offer their perspectives on the real challenges facing urban California and what can be done to improve our cities so residents will feel safe and will want to plant roots in healthy communities rather than flee to safer cities, particularly those in other states.
Featured panelists:
Sally C. Pipes, PRI President, CEO, and Thomas W. Smith Fellow in Health Care Policy
The Hon. Tom Tait, Former Mayor of Anaheim
Dr. Wayne Winegarden, PRI Senior Fellow in Business and Economics
Sal Rodriguez, Southern California News Group and PRI Senior Fellow
Lance Izumi, Senior Director, PRI's Center for Education
The Hon. Steve McShane, Salinas City Councilmember and CEO, Salinas Valley Chamber of Commerce
The Hon. Dan Kolkey, PRI Board Member and Chair of PRI's California Reform Committee
Steve Smith, PRI Senior Fellow in Urban Studies
Margaret "Marjy" Stagmeier, Tristar Real Estate Investment and author of Blighted: A Story of People, Politics and American Housing